I never take it for granted when a family chooses me to document their memories, moments or milestones. It really is always an honor. And it's especially wonderful when they ask me to document another Fresh 48 hospital session like this one. There's a feeling of familiarity, trust and pure joy in our relationship when I join families on their continued parenting journey. I love to share in their excitement and happiness over their newest bundle of love!
This sleepy little squish was pure baby chub perfection!! 10.6 pounds of pure perfection to be exact! I just want to squeeze him. How lucky am I to have photographed both him and his older sister during their first few hours of life? And Shady Grove Hospital holds a special place in my heart, because that's where we welcomed all three of our children into the world. I always love to see those duck swaddle blankets again.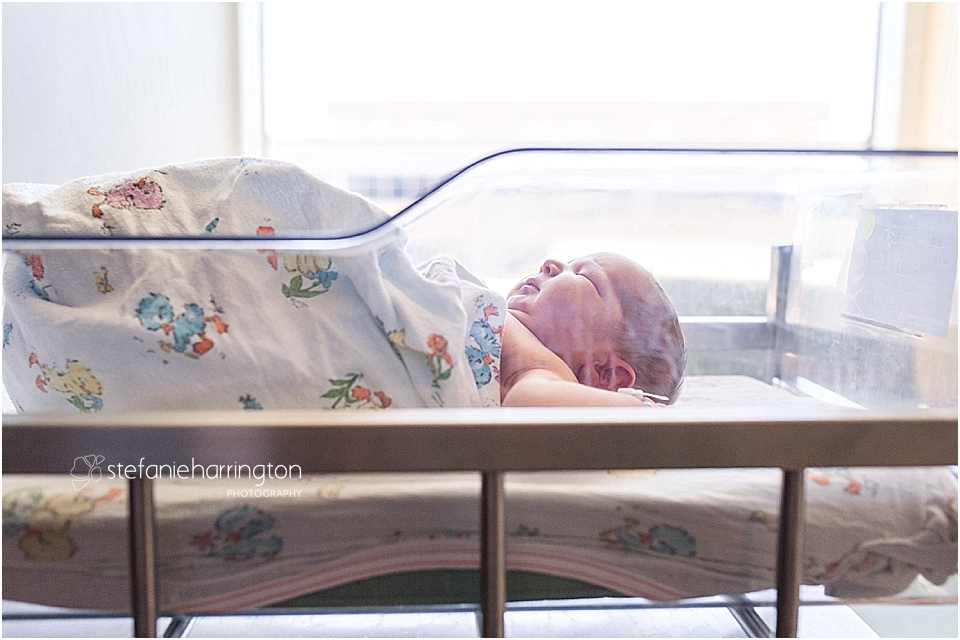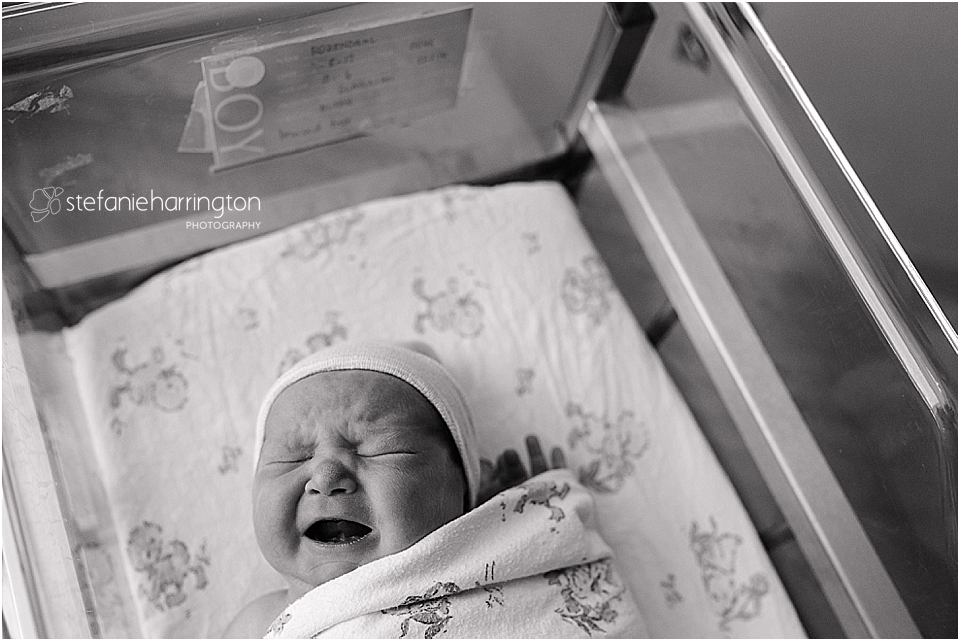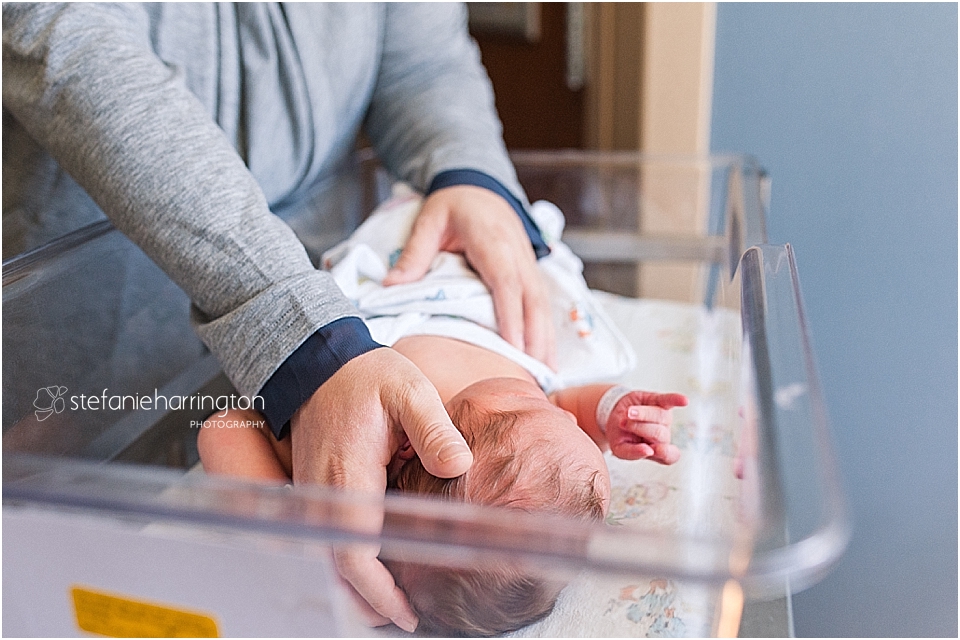 Cheeks for days! And that sweet baby hair! It's almost hard for me to leave the cozy and intimate space of their hospital room. It always takes me back to those special first hours with my own babies. Stay tuned for his newborn session at home with his older sister! She's equally adorable with crazy beautiful blue eyes and the softest blonde hair.
Fresh 48 sessions are some of my favorite moments to document for families. If you're expecting, don't forget to reach out! It's a time that will feel like a blur to you but has so many wonderful details you'll want to remember and treasure. Your baby will probably change by the time you go home. And it's the perfect time to just sit in bed and snuggle with your baby for those first family photos. Is there anything better than that?