It's Thanksgiving week here in the U.S., and I know that many of my clients are especially thankful this year to have welcomed sweet new additions to their family this year. I've been honored to share in their journeys and first met this adorable family for their maternity photos over the summer.
Their little girl arrived in a timely fashion, and I was invited to meet her at last at her hospital newborn session. Talk about an honor when I'm one of the first people to meet a new family member! One of my favorite parts of going to photograph a little one's arrival is hearing their birth story. It's the next best thing to actually having been there to document the birth. And this Mama just continues to inspire me! She's completely relaxed in the hospital, feeling great and moving around the room with ease as if she hadn't just given birth. What?! I know. She's amazing! And to top it off, their daughter is super adorable – look at those chubby cheeks and that hair! Plus, she must be some sort of miracle baby, because she was completely calm the entire time I was there.
Happy Thanksgiving week!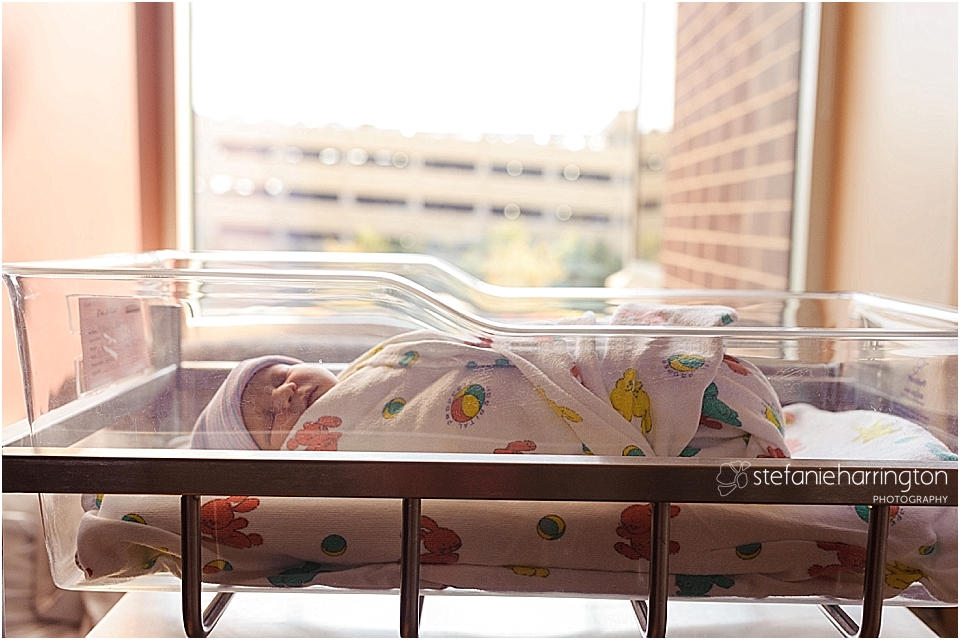 Ok, one last favorite!
Stefanie Harrington is a Rockville MD Newborn Photographer. Contact Stefanie Harrington Photography for more information about DC newborn photography. She is available for Birth Newborn Maternity and Family Photography and loves to travel for clients.