Some of you know that we're excitedly awaiting a new addition to our family in just a few short weeks. Considering I'm 34 weeks pregnant, this post feels long overdue!
This pregnancy was long awaited, and I'd almost given up hope. Struggling through that mentally and emotionally is really hard. The first trimester was filled with so many doctor appointments, headaches, nausea and some issues that resulted in a few days of bed rest. Carrying those feelings and experiences through pregnancy is also really hard.
All of the small bumps in the road made it hard to just enjoy the journey. They held me back from sharing the news with everyone. My other pregnancies were not a complete cakewalk, but they were less stressful and anxiety ridden. I still feel like I'm holding my breath, but I'm trying to enjoy and remember these last few weeks.
I finally worked up the courage for some self portraits!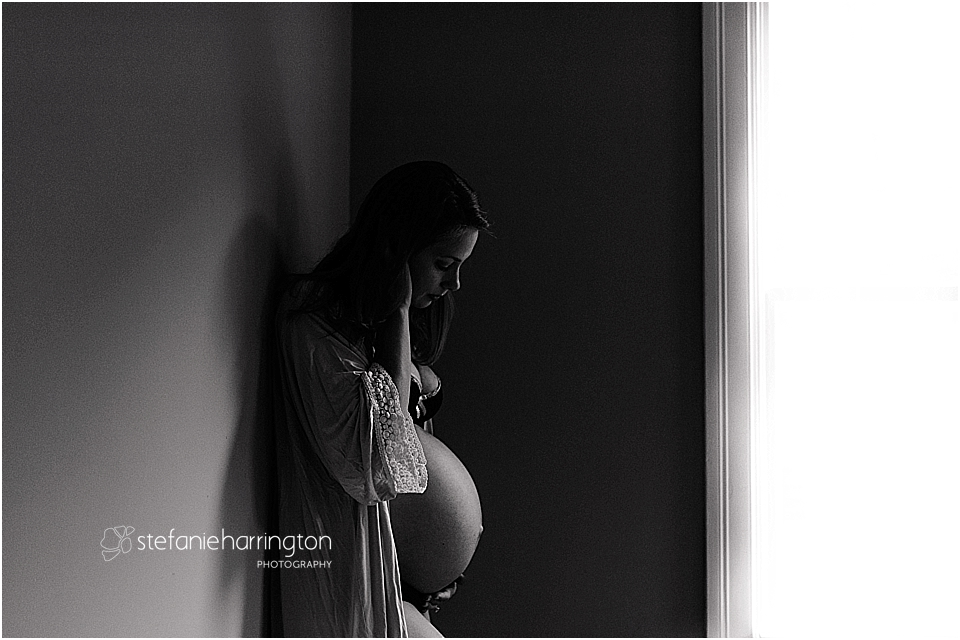 PS: For someone who prefers to be behind the camera, these were a challenge! Not only was I trying to pose myself, I also looked at myself critically after each frame. Yikes. I think self portraits are a good exercise for photographers. They feel even more difficult than hiring another photographer to take your photos because of the self scrutiny. I hope to keep them up though!