I'm so thrilled that this lovely and warm family has trusted me to capture their Fall family portraits year after year! I always have a blast with them and their happy and silly daughter. I felt especially excited to see them again, because since our photo session a year ago, they've added another beautiful little girl to their family. My sweet pigtailed friend is now a super awesome big sister! Where has the past year gone?! Baby sister didn't quite know what to make of me and my big camera, but she has the most radiant smile as soon as she lays eyes on her mom, dad or big sister. I loved watching the sisters together and recognize that adoring gaze that the baby has for her older sister from my own children. Those older siblings are like magical heroes to the younger set. It's such a wonderful feeling as a parent.
I was also happy to see the family dog again. He became ill shortly before our session last year so I was sure to include him in a few family portraits in their home. He was the first child after all. I hope you enjoy these family photos as much as I loved creating them!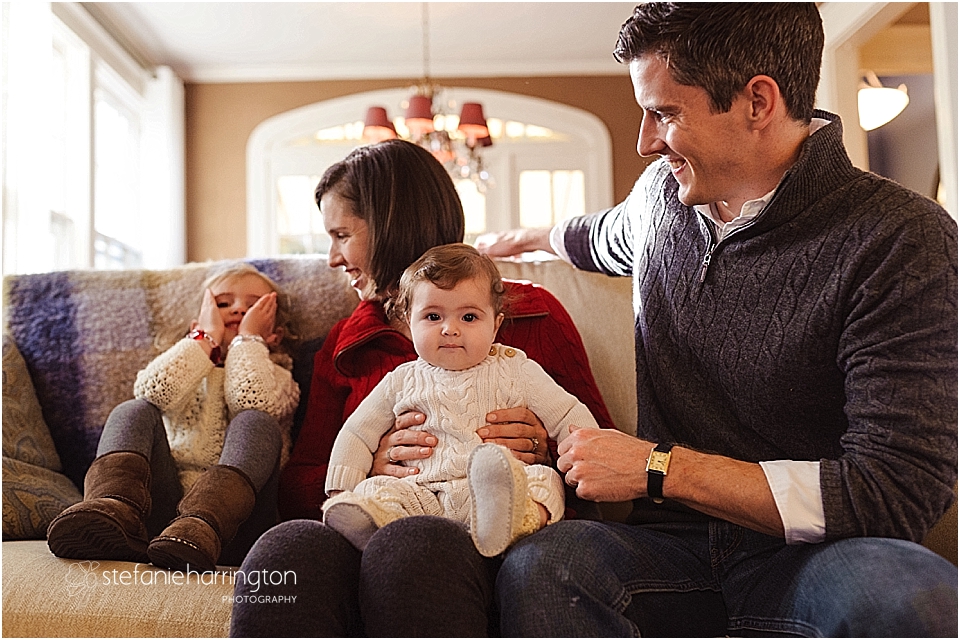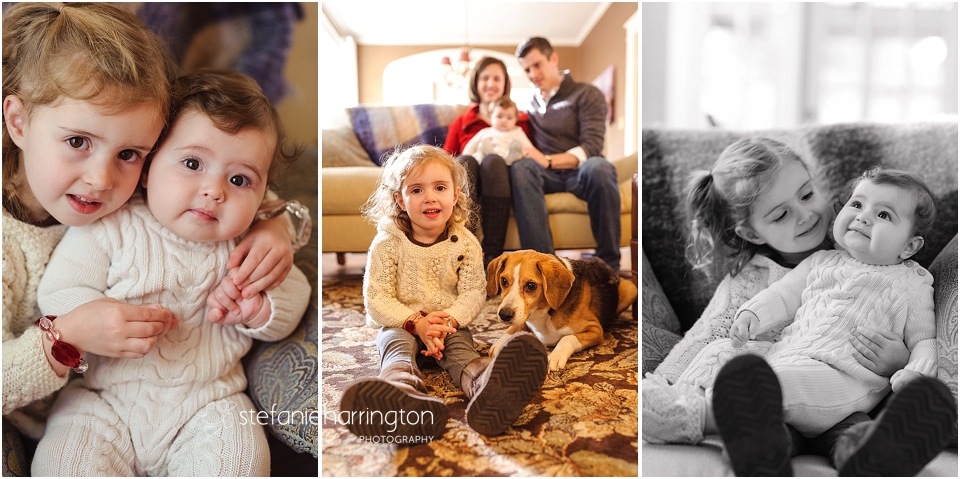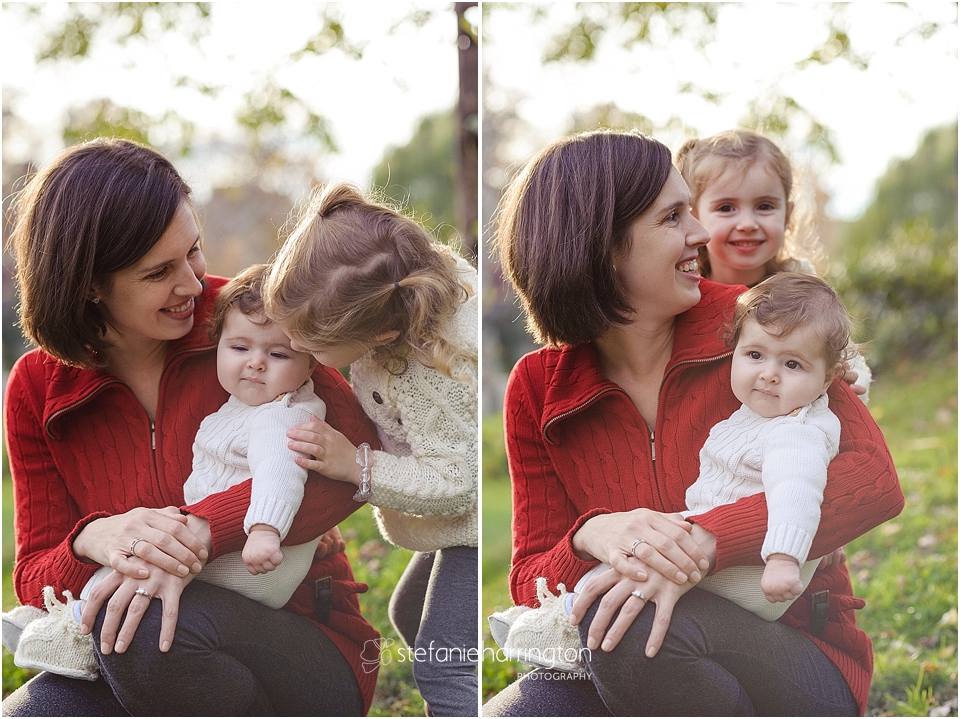 Stefanie Harrington is a family photographer DC based out of Washington, D.C. Contact Stefanie Harrington Photography for more information about Birth, Newborn, Family Photography. She is available for Birth Newborn Maternity and Family Photography and travels for clients worldwide.