I love winter sessions in my clients' homes! There is something so natural and personal about portraits in your own home. I think sometimes it's difficult to imagine how beautiful and unique in-home sessions can be so I'm always thrilled when I get the opportunity to bring a client's vision to life. An intimate maternity session to document a final pregnancy for a family in a cozy and warm house felt like perfection to me.
I knew going into this particular session that my client's husband loves seeing his wife pregnant so I made sure that I captured her gorgeous baby bump in a few different styles based on the outfit choices. I felt that it was important that these images be a classic and timeless reminder of this beautiful time in their lives. I also wanted the images to reflect the time of year, and I love how the light, colors and details help document this. I'm thrilled that we were also able to include her sweet little boy, who is now a big brother, in a few of the images! Is he not the cutest?!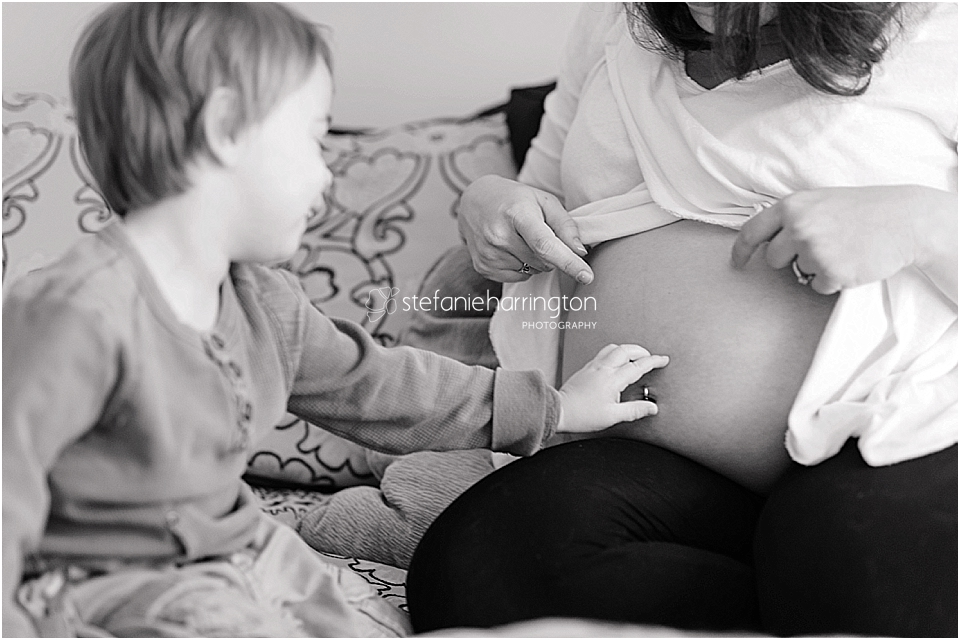 I'm so glad we were able to capture this special and fleeting time for this family. Maternity sessions make my heart happy!
Stefanie Harrington is a DC Northern Virginia Maternity Photographer, DC Birth Photographer and Northern Virginia Birth Photographer. Contact Stefanie Harrington Photography for more information about DC Northern Virginia Birth, Newborn, Family Photography. She is available for Birth Newborn Maternity and Family Photography and travels for clients.