Seeing as I'm surrounded by all things superhero all the time thanks to my little guys, I could not have been more thrilled with the nursery wall art than at this amazing newborn session! How awesome are those framed superhero prints?! And that wall color is so perfectly bold and stunning. Throw in an adorable baby boy, his awesome parents and a sweet dog, I was basically in newborn photography heaven. Naturally, I documented it all and probably could have hung out in their sun-filled apartment all day (or at least until they kicked me out).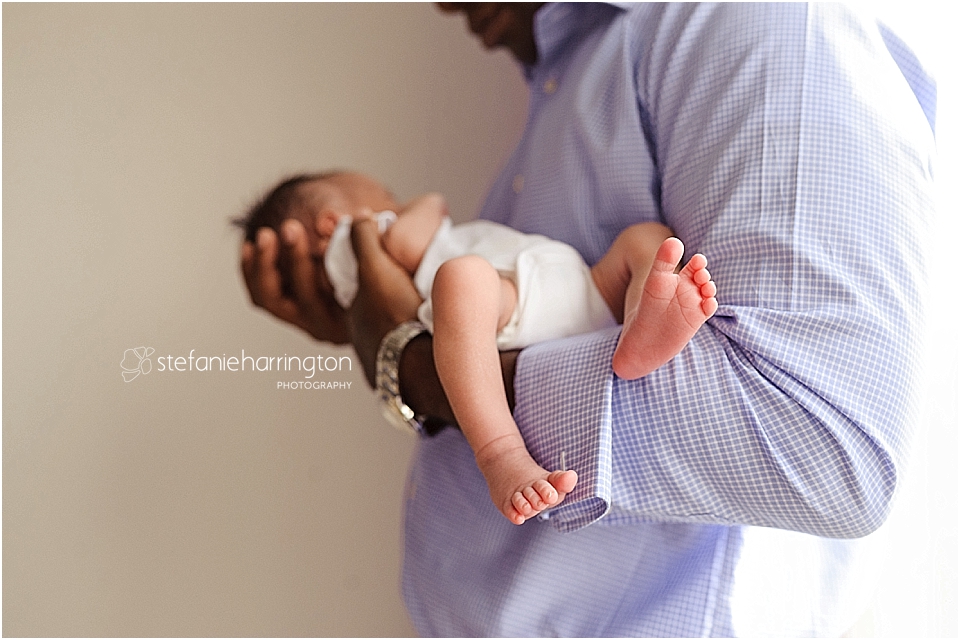 And since this little man arrived in early December, we incorporated a few Christmas touches like this Charlie Brown Christmas tree. Perfection! He tried to stay awake for his newborn portraits, but he did eventually fall asleep, which made it a lot easier to use the Christmas stocking :)
Stefanie Harrington is a DC Newborn Birth Photographer. Contact Stefanie Harrington Photography for more information about DC Newborn Portraits. She is available for Birth Newborn Maternity and Family Photography and travels for clients.