My littlest is 6 months old today so what better photo session to blog than a newborn family session?! I have had the honor of accompanying this family on their parenthood journey since their daughter's newborn session. It means so much to me that my families trust me to document their memories time and time again! I love seeing their faces regularly, hearing their latest parenting stories and watching their little ones grow. We become friends.
Get ready for an overload of my favorites. I would apologize for this long post, but I don't like to be insincere. I did stop myself from posting more than this, so, I don't know, you're welcome?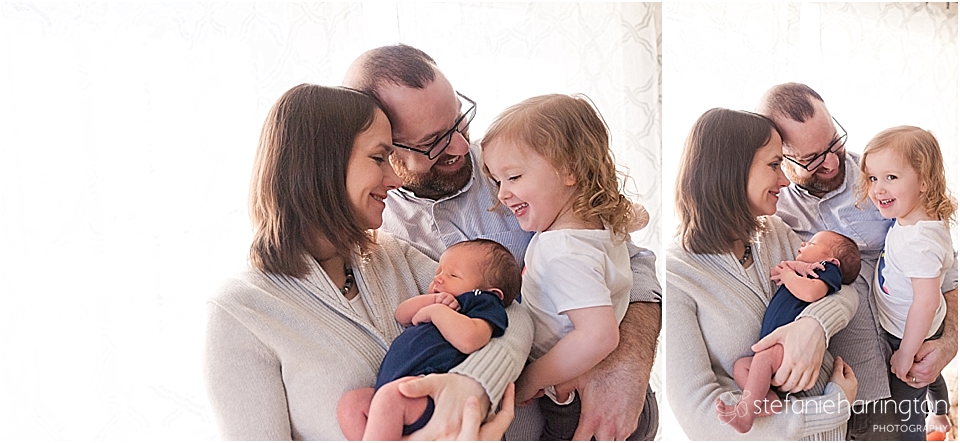 You know who sets the pace at my sessions? The children. So when the baby needs to nurse, it leaves us time to play and get silly. Big sister was adamant about climbing onto the bed by herself. And then the giggling and playing resumed. Dads are always the best at getting those belly laughs!
Children are all so different when younger siblings come along. This big sister was not very keen on her baby brother yet. She was more interested in playing dinosaur, which I think was perfect.
It's not often that the family cat wants to be included in photos! How great is she?!
Admit it: You're happy that I included so many favorites! It's a nice distraction in your day to scroll through so much cuteness. Again, you're welcome. I totally adore this family.